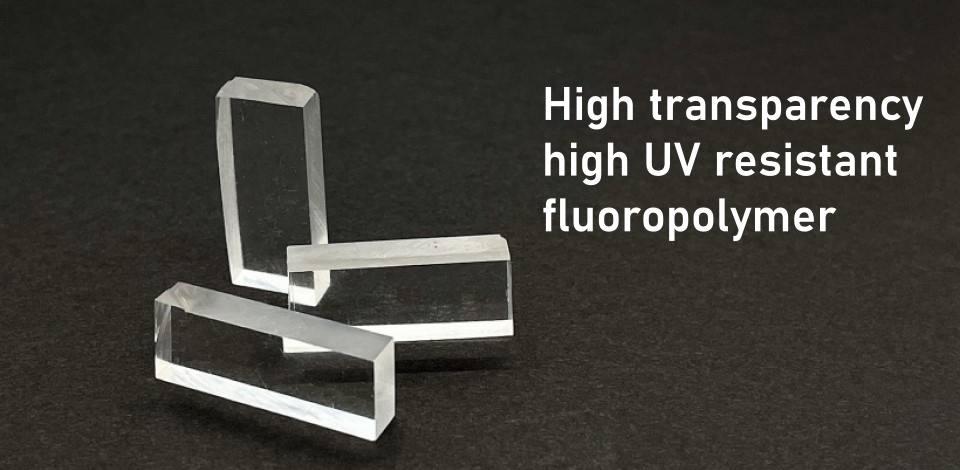 Under development material
High transparency and high UV resistant fluoropolymer
(under development)
HMX10, a high transparency and high UV resistant polymer, is a new fluoropolymer designed from monomer using our company's proprietary fluorochemical technology. HMX10 features high transparency, excellent ultraviolet resistance, and low dielectric properties which are prominent among fluoropolymers. In addition, since it is a thermoplastic resin and soluble in solvents, it can be subjected to various processes such as hot-melt molding and coating.
(1) High transparency, low refractive index
It has excellent optical properties and shows higher total light transmittance and lower refractive index than transparent resin PMMA. Refractive index is equivalent to water.
Table 1 Optical characteristics

Figure 1 Light transmission spectrum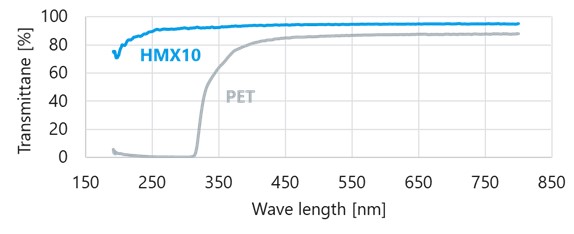 Figure 2 Film transparency of HMX10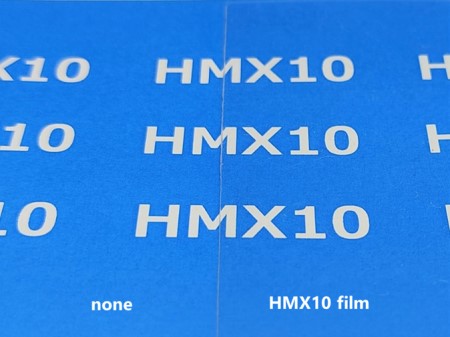 Film thickness: 100 micrometers

HMX10 is so transparent that characters appear clear through the film.
(2) Excellent ultraviolet resistance
In the ultraviolet exposure test in the deep ultraviolet region, silicone developed cracks after 25 hours, whereas no change in the appearance of the HMX10 was observed after 200 hours. (Figure 3)
Figure 3 UV exposure test results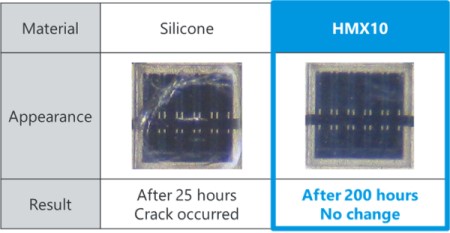 Test conditions: UV-LED with measurement wavelength of 265 nm and output power of 40 mW
(3) Low permittivity and low dielectric loss tangent, which are particularly noticeable among fluoropolymers
(Dielectric constant 2.0, dielectric tangent 0.00015)
Figure 4 Relationship between relative permittivity and relative dielectric tangent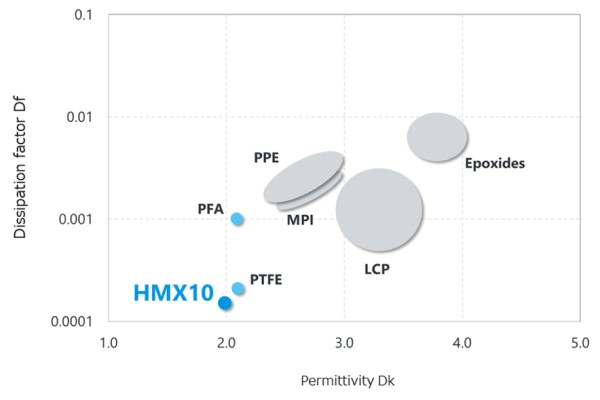 (4) High water repellency and smoothness can be imparted
By coating the surface of the base material with HMX10, water repellency and super smoothness can be imparted. The sliding speed of water is more than 150 mm/s, which is equivalent to an ultra-water-repellent surface using a combination of micro-concavity and water-repellent technology.
Table 2 Comparison of water contact angles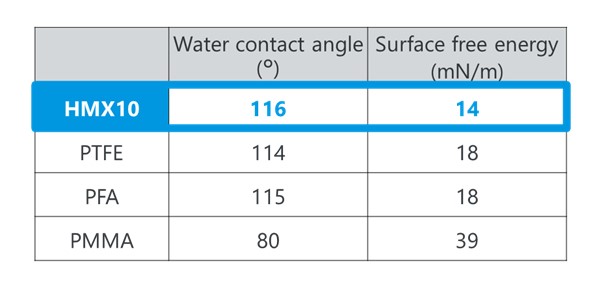 Figure 5 Model of ultra-smooth water coating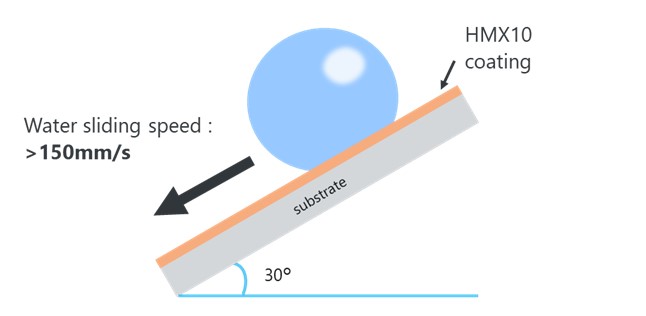 Method of measuring water sliding speed
A 20 μL drop was placed on the sample surface at an angle of 30 degrees, and a snapshot of the drop was taken, and it was calculated from the slope of the first order plot that approximated the fall time and the distance traveled by the drop ahead of the fall direction.
Movie 1 Water repellency of HMX10
Substrate: Glass
Left : Untreated glass / Right : HMX10 coated glass
Movie 2 HMX10 slippery water
Substrate: Glass
Left : Untreated glass / Right : HMX10 coated glass
Water was dropped onto the surface of the sample, which was inclined by 15 degrees, and the fall was observed.
(5) Ability to perform a variety of molding processes
Being thermoplastic and soluble in solvents, it can be processed using a variety of molding methods. We can offer powder and solvent types depending on the usage and application.
- Injection molding
- Extrusion molding
- Hot press
- Wet coating
Figure 6 Powder and solution of HMX10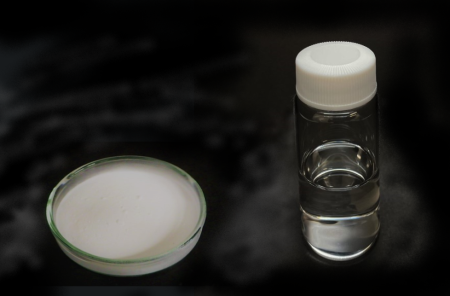 - Sealing material for deep ultraviolet LED
- Display protection film
- Insulation film
- Electret material
- Various coating agents etc.
Please feel free to contact us with any questions or sample requests.
* "HMX10" is the model number. The figures and examples given are representative and do not guarantee the quality or characteristics of this product.