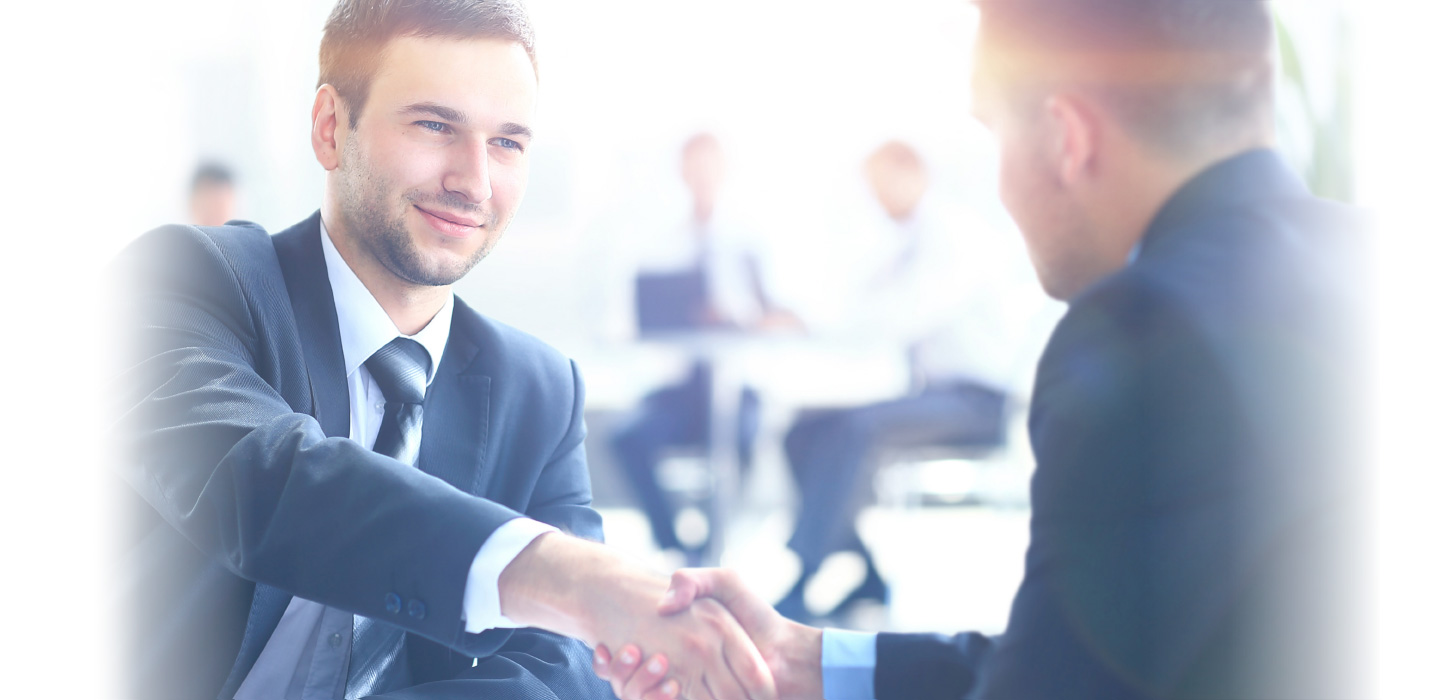 Positively Innovative
We focus on genuine innovation to enable our partners
around the world to achieve real results.
Positively Innovative
We focus on genuine innovation to enable our partners around the world to achieve real results.
We concentrate on result-oriented contribution to our partners through close engagement and forward-looking solutions.
We understand our markets and applications. Through forward-looking marketing, we propose innovative solutions that meet our partners'needs.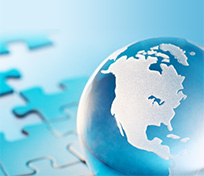 We have global operations in technical service, sales and marketing, and customer service; as well as manufacturing bases in all the main markets.
We are the inspired innovators behind our products, service and brand. We work honestly and seriously with our partners. That is our pleasure and our pride.
Daikin Fluorochemicals (China) 20th anniversary ceremony
DCC and Daikin group will continue to strengthen our relationships with our customers in China and contribute to the local community through advanced efforts in terms of safety and the environment, aiming for further business development
Daikin has recently invested in OCSiAl S.A., a Luxembourg startup company. Daikin will accelerate the development of new products, including Lithium ion battery materials, together with the development of applications globally.
Daikin established the Kashima Integrated Production Center
Daikin established the Kashima Integrated Production Center at our Kashima Plant. The IPC will integrate all of the people, organization, and information related to the operational control, equipment management, and production management at Kashima plant.
Igniting downstream consumer demand with "Goodness of Feel" for high-touch surfaces
In this white paper, Daikin aims to describe the process by which the idea of the "Goodness of Feel" property was developed and how it can be correlated to other simple surface properties. By understanding the details of this story those familiar with hydrophobic coating technology can take advantage of this concept and utilize it to enhance the downstream value provided by their own products.
UV-durable, water repellent coatings for automotive applications
Daikin has created a new fluorocoating, OPTOOL UD120, based on our proprietary PFPE technology with significantly increased UV resistance while maintaining water/oil repellency and abrasion resistance properties. This advanced technology is well suited for automotive applications such as camera lenses, LIDAR modules, touch displays and windows.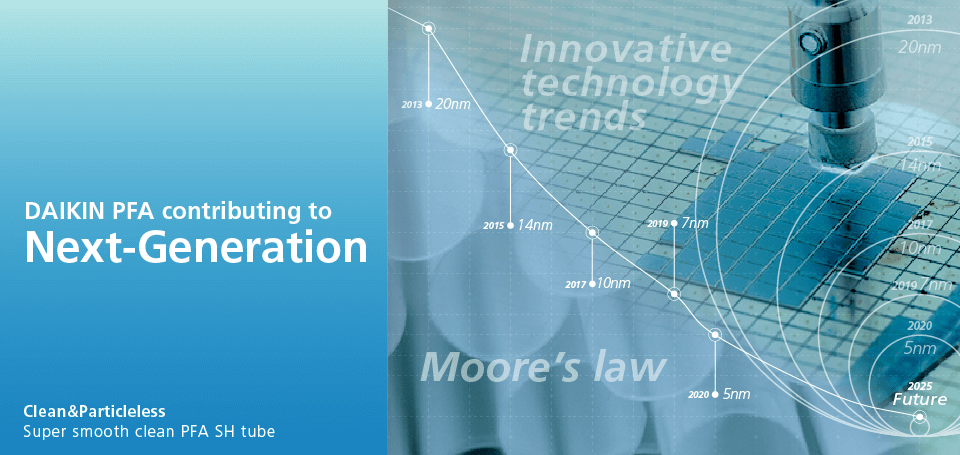 Recent progress on the measurement methodology of surface roughness inside the PFA tubes
We assume that in order to discuss the possibility of residence of nano-sized particles on the inner surface of PFA tubes for semiconductor manufacturing equipment, the method for measuring the surface roughness inside the tubes must be newly invented. This report makes a proposal for a method to measure surface roughness at the nano-level and demonstrate the necessity for this measurement.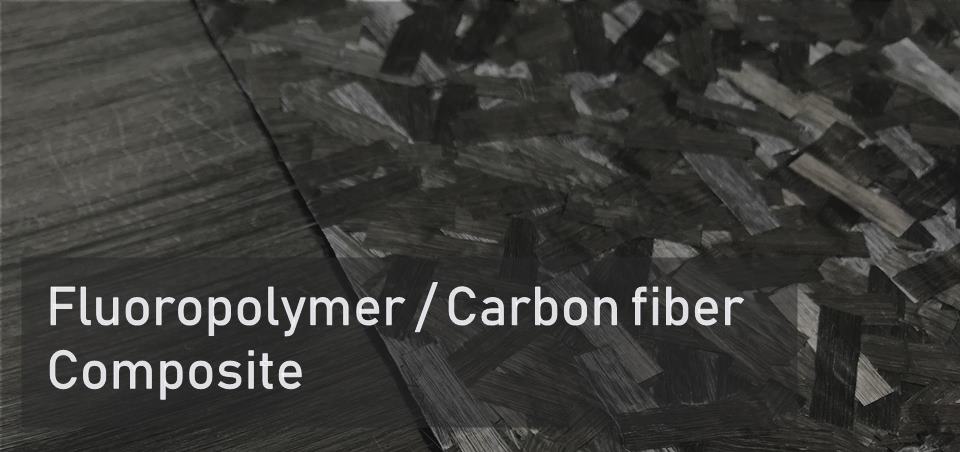 Fluoropolymer / carbon fiber composite

(under development)
Daikin's new developed "Fluoropolymer / carbon fiber composite" is a type of CFRTP (Carbon Fiber Reinforced Thermo Plastic) with excellent chemical resistance.
It is also expected to be used in various applications that require structural strength, light weight, impact resistance, water and oil repellency, slidability, and heat resistance.
Automotive refrigerant
(under development)
Daikin's latest refrigerant with low environmental impacts is designed for automotive HVAC applications. It delivers increased cooling and heating capacity with superior efficiency. In particular it excels in delivering strong heating performance for an electric vehicle passenger cabin, where the exhaust heat from the combustion engine is not available, and the use of resistance heaters limits the vehicle's range.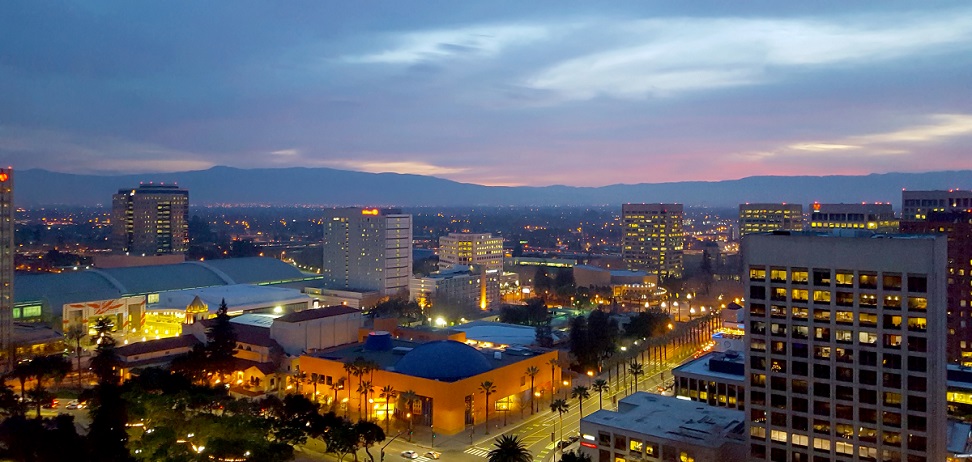 Daikin San Jose Office - Silicon Valley Coating Applications Lab
Daikin prioritizes being accessible to their clients, and to bring the best possible technical assistance. Daikin's global presence includes an open innovation facility in the heart of Silicon Valley.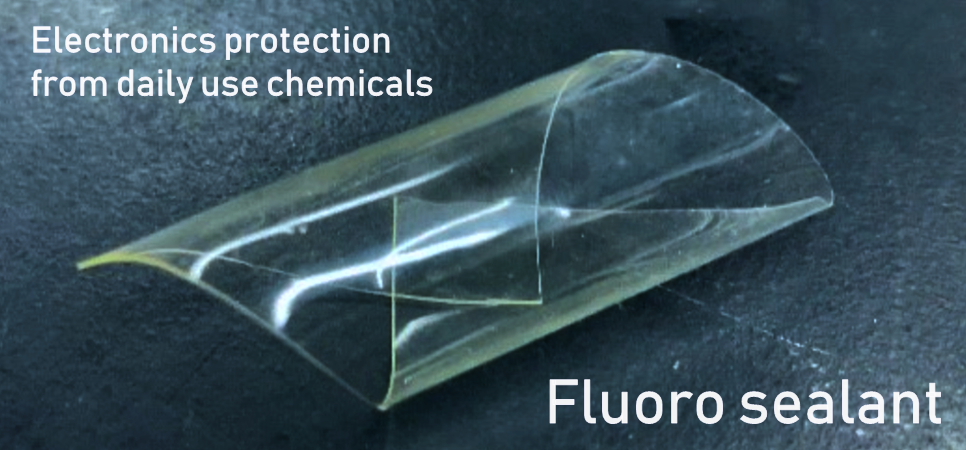 Fluoro sealant

(under development)
Fluoro sealant is a sealing material with excellent chemical resistance and moisture resistance. It is solvent-free, environmentally friendly, and can be applied to various application methods. It can be expected to be various applications such as important sealing material for sensors.