In the next decades, vehicles miles traveled will rise faster than sales of light-duty vehicle themselves. DAIKIN serves Fluoro based material solutions to improve the efficiency, safety, and comfort of combustion, electrical Vehicle and future mobility challenge.
To serve the new mobility challenges the race for innovation has become complex
Before the roads are overrun by electric self-driving cars, the short-term evolution of combustion engines and electric vehicles is a key question for many car producers. Regulation regarding emissions promoting new fuel blend or system to improved fuel efficiency allows for continued development of the combustion engine.
It requires for the automotive producers and Tiers to be on every innovation edge, ready to deploy the solution needed now. Agility and reliable partners across various disciplines are the only way for them to stay behind the wheel of new mobility challenges.
Mindful of electrified vehicles, car sharing and fuel efficiency concerns, DAIKIN has developed an extensive portfolio of material solutions. DAIKIN deploys, a comprehensive range of solutions for electronic management systems.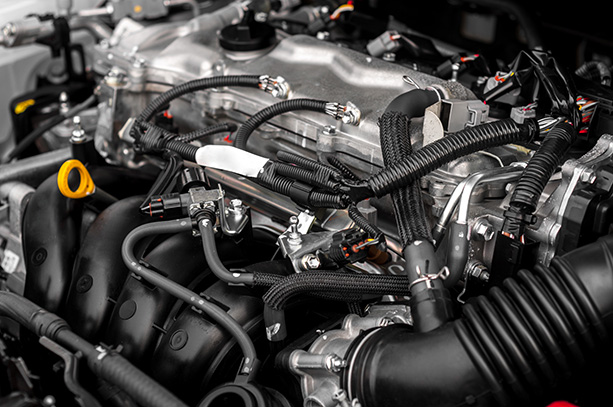 DAIKIN provides best-in-class fluoro-materials to the automotive supply chain across a wide range of applications. DAIKIN's products and technologies provide superior heat and chemical resistance, weatherability, fuel permeation resistance, and lubricant and additive resistance.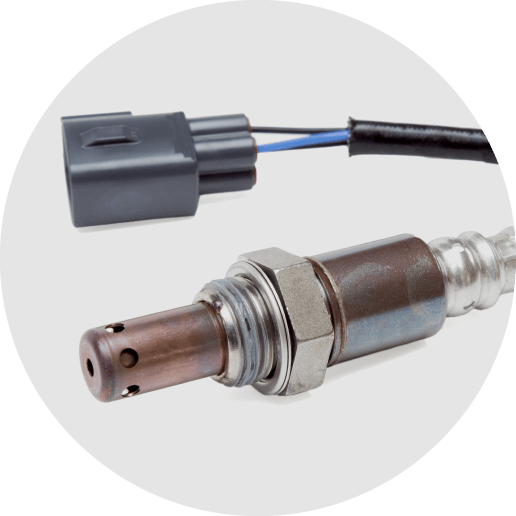 An O2 sensor is the sensor with gauging the quantity of oxygen in the exhaust gas. And it's an necessary item to improve fuel efficiency. To be loaded on a part near an engine, heat-resistance as well as fuel resistance are also needed, so the fluoro material is used.
Fluoroelastomer is used for a busch and fluoropolymer is used for a harness part.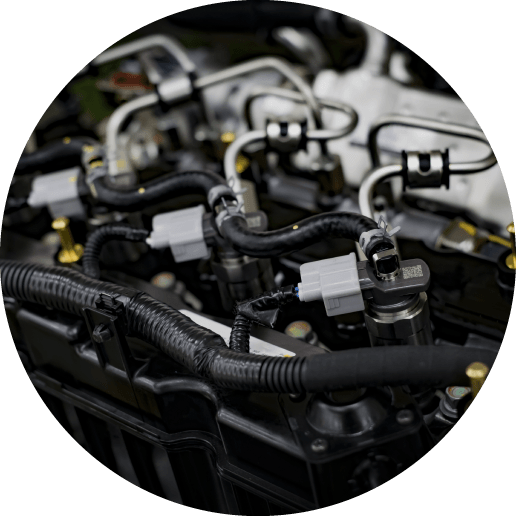 An injector is a fuel injection system of a gasoline engine. Due to requirment of heat resistance, fuel resisntace and low temperature property, fluoroelasotmer is used.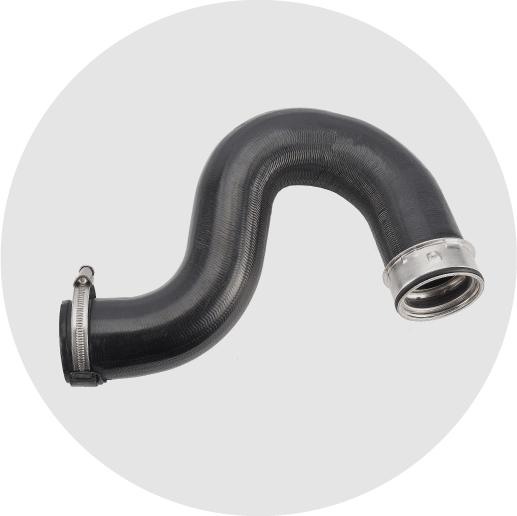 A filler neck hose is the hose connected between a fuel tank cap and a fuel tank. For fuel to pass, the fluoro resin which has excellent low fuel permeability is used.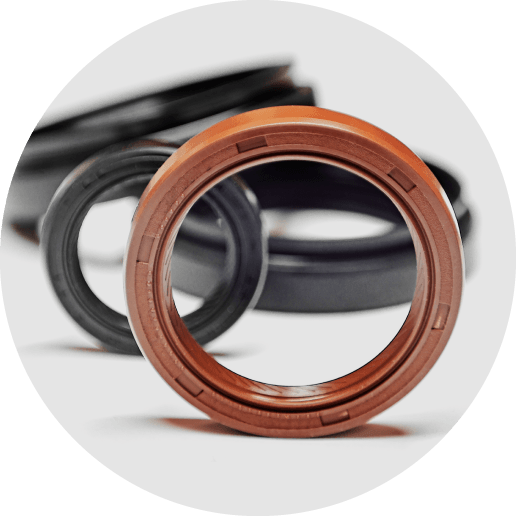 A crank shaft seal (oil seal) is loaded on an engine part and is a used part for the purpose of stopping oil leak from inner layer. Due to touch an oil, the fluoroelastomer is used.
Automotive air conditioning compressor
The compressor is used to make the process which is a refrigerant circulation in the air conditioner system easily. Low frictionality is given by using fluoro coating for a piston part.