Flame resistance of fluoropolymers is one of the many advantages leading to their spread used in various industrial applications. Electronics and cable segments are massively relying on fluoro-based materials to delay ignition of fire, reduce dripping and optimize the flame retardant additives loading. Daikin advances a performing selection of polymer and modifier to help manufacturer reach high safety level.
Why are fluoropolymers flame retardant?
Unlike hydrocarbon-based materials with hydrogen bonded to oxygen, fluoro based materials are less likely to burn thanks to fluorine which is difficult to associate with oxygen when it comes out.
Furthermore, in fluorine materials, the C-C bond formed by -CF 2 - is stronger than the C-C bond by --CH 2 -, and thus can withstand attacks, trying to break the CC bond, making it difficult to burn.
Flame and Smoke retardant polymer and additives
In sensitive applications, flame and smoke prevention during combustion are as crucial as plastic material in standard operating use. Daikin supports the constraining safety regulation by proposing solutions and expertise in the field of flame retardancy.
The outstanding flame, smoke, and heat resistance properties of Daikin Fluoropolymers are naturally achieved through its chemical structures, requiring no additives.
Rated V-0 to UL 94, POLYFLON PTFE and NEOFLON FEP or ETFE are less likely to burn and self-extinguishes when the flame source is out. NEOFLON Fluoropolymer is the most adapted solution for building plenum applications, where high mechanical strength, abrasion resistance also help maintain good cable insulation.
Reduce Flame retardant loading in compounds
Optimizing flame retardant loading is a challenge for compounders. To serve this constraint, Daikin has developed Polyflon MPA, an anti-dripping polymer modifier based on PTFE. With only a limited amount in resins such as PC, ABS, PS, it prevents dripping during combustion and contributes to achieving V-0 in UL-94 test. Polyflon MPA contributes to reducing flame retardant loading leading to an optimized formulation cost. MPA also enables demonstrated excellent storage stability and handling properties. Due to its good dispersibility in the resin, it does not damage the appearance of the molded product.
Product
Properties
Flammability
limit oxgen concentration (vol%)

Fluoropolymer

Fluoropolymer films

Fluoro coatings

Polymer additives

PTFE

UL-94 V-0
>95
PFA, FEP, CPT,
PCTFE

UL-94 V-0
>95

ETFE, EFEP

UL-94 V-0
30~5-

Fluoroelastomer

UL-94 V-0
>75

Coating resins*

UL-94 HB

-
*measurement value of coating film blended with curing agent
The above numeric values are representative and not guaranteed.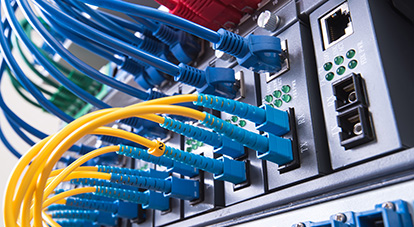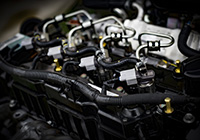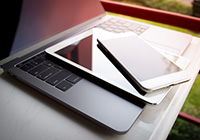 Daikin has developed a platform of additives and processing aids based on the Fluorine technology. With solutions, available for conventional plastics such as polyamide, polyacetal, polyester, polycarbonate or TPE, but also films, they impart to the final material the intrinsic properties of fluoropolymers.