Thanks to a comprehensive platform for heat-resistant solutions, Daikin supports specifiers and parts manufacturers in improving their products and manufacturing processes systems. Fluoro base materials deliver materials for a wide range of operating temperature – for application such as automotive under-the-hood to electronics application, and ensure additional performances specifically required.
Why are fluorine materials more resistant to heat than hydrocarbon materials?
In fluorine-based materials, the C-F bond has a more substantial binding energy than the C-H bond and is thus difficult to break. The C-C bond forming the skeleton is made of -CF 2 -, and is harder to rotate than the C-C bond composed of -CH 2-, the binding energy is stronger, making it hard to cut.
Support automotive engine performance
To meet stringent emission objectives, Automotive manufacturers have been downsizing and turbocharging the engine to reduce emissions and meet the new regulatory demands. As a results engines parts must endure, higher temperatures, stronger pressure and aggressive fluids and coolants, Daikin range of fluoropolymers and fluoroelastomers, offer to under-the-hood parts a heat resistance.
Processing chemicals for various type of production require pieces of equipment that withstand the flow of aggressive fluid, oil in hot context. To improve safety and reduce downtime for maintenance, Daikin advances NEOFLON materials for valves and pumps and valves as well as DAI-EL fluoroelastomers parts and seals, allowing efficient and steady production process.
Improve plastic conversion productivity
To differentiate, Plastic and film converters must continuously improve yield, reduce default rate and increase the availability of their equipment. To help the industry Daikin Chemicals propose a full panel of options:

- PPA: Polymer processing Aid likely to resist polymer processed up to 250°C for extrusion, film processing
- DAIFREE: facilitates demolding, reduced part damage during molding, and ease of application. A single application can provide numerous molding cycles due to the high efficiency of the fluorocarbon. DAIFREE is used for rubber, plastic, and urethane molding.
- Fluorinated oil: perfluoropolyether oil that features exceptionally high thermal and chemical stability, inactivity and purity, ideal for the vacuum pump activation oil for semiconductor etching
Contribute to efficient electronics
As the consumer electronics markets keep on growing so are the performance and reliability expected. Devices are now asked to endure higher data flow continuously. For components, it means higher temperature stability and resistance to humid.
Product
Property
Maximum Temperature

Fluoropolymer

Fluoropolymer films

Fluoro coatings

Polymer additives

PTFE

260°C

PFA, FEP, CPT

~260°C

ETFE, EFEP,

PCTFE

~150°C

Fluoroelastomer

~250°C

Coating resins*

150°C

OPTOOL anti-smudge coating

150°C

Mold release agent

170°C

Fluorinated oil

250°C
*measurement value of coating film blended with curing agent
The above numeric values are representative and not guaranteed.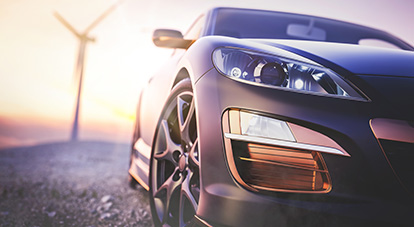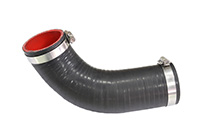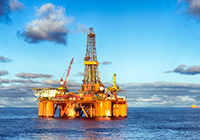 High-temperature materials are enablers for a broad scope of technology areas, including energy, electronics, building and construction, semicon, or chemical processing. While some applications involve the use of these materials at high temperatures, others require materials processed at high temperatures for room temperature uses. However, heat resistance is often not the only one requirement.
Fluorobased materials offer smart, versatile and cost-effective solutions for thermal management challenges. Daikin Chemicals plastics, elastomer and coatings also provide superior resistance against aggressive chemicals, and thermoplastic resin materials contribute to manufacturing productivity.