The burden of the healthcare industry is triple. As performance and safety tie the whole value chain, manufacturers are continuously looking area for cost-process optimizations with no impact on their first obligations. DAIKIN is committed to helping the industry in meeting the highest standards for patients while enhancing the production processes and improving medical equipment performances.
Solutions to improve pharmaceutical processes and packaging
The prevention of contamination and material failure in biopharmaceutical manufacturing enable major economy, to which the usage of fluoropolymer drastically contribute. Fluoropolymers such as NEOFLON are valuable for critical components of pharmaceuticals production and packaging. Used as lining, valves, tubing, filters, seals, gaskets, conveyors and other standard fluid handlings, they allow :

- Flexible processing; fluoropolymers being inert material they remain stable under a broad range of chemicals and temperature range
- Safe storage
- High purity standards: no leachable or extractable- Rapid and efficient process: thanks to the low surface energy it allows a complete transfer of stored contents

Also, fluoromaterials are compatible with VHP sterilization.
Fluoropolymer contributes to patient comfort and lower care costs
Implantable medical devices, guide wires, catheters, filters and pumps challenges are to ensure patient comfort and consistent drug delivery. The inherent properties of fluorochemicals such as low coefficient friction, biocompatibility, and stability allow for medical equipment and implantable to achieve amongst other:

- Increased lifetime of implants and less frequent replacement thanks to exceptional barrier properties
- Lower risk of infections leading to pain and public cost
- Good cell adhesion without biofilm buildup
- The higher consistency of dosages thanks to a low coefficient of friction
- Less frequent clogging
- Facilitates non-invasive surgical procedures with lubricant guidewires
DAIKIN fluoropolymer Materials are USP Class VI, Cytotoxicity tested and meet every regional standard.
Catheter/ Guidewire – indwelling needle and other medical equipment
Fluoropolymers
Used for catheters, indwelling needles, several parts of endoscope. Fluororesins are used for their inert property, lubricity and biocompatibility.

Fluoroelastomers
used for sealing materials, tubes, etc. of various medical equipments for their inert property, lubricity, chemical resistance during disinfection and heat resistance.

Fluoro-coatings
It is used for guide wires, by taking advantage of for their inert property and slipperiness. In addition, it is used as a coating material for various medical equipment and production equipment as it does not degrade in contact with disinfectant solution.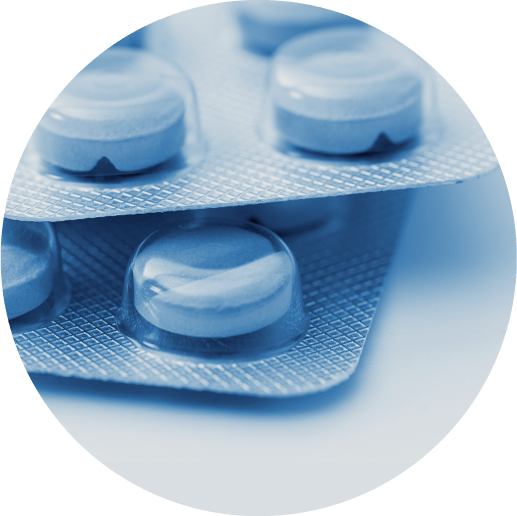 Fluoropolymer films (NEOFLON PCTFE film) are used for drug stopper in co-extrusion with rubber, taking advantage that inert to chemicals. PCTFE have the highest moisture resistance among resins, and it is used for drug PTP (Press Through Pack) packaging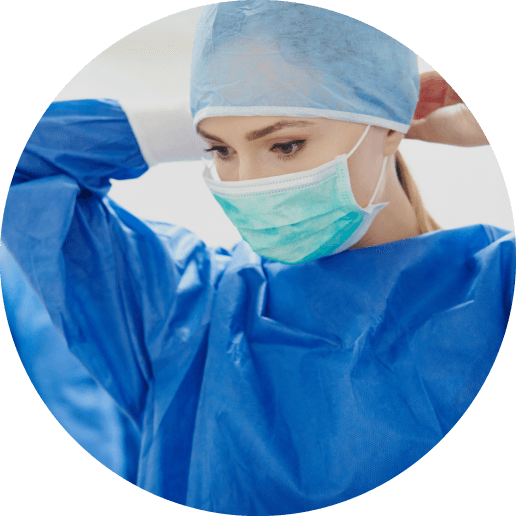 UNIDYNE water and oil repellents are used to prevent blood adhesion of surgical gowns made of nonwovens.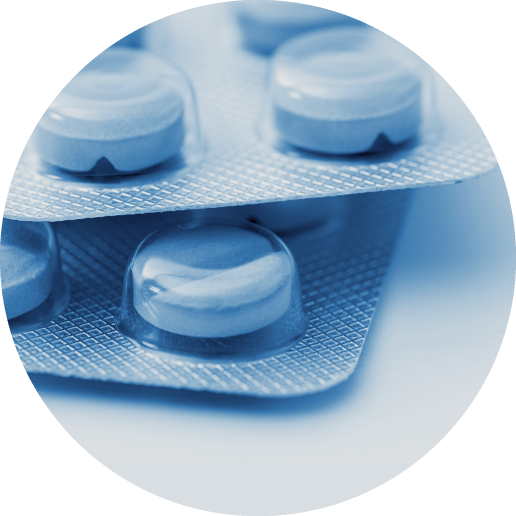 Many pharmaceuticals contain fluorine to increase drug efficacy and enhance selectivity. We offer comprehensive production from hydrofluoric acid and provide a wide range of pharmaceutical intermediates.