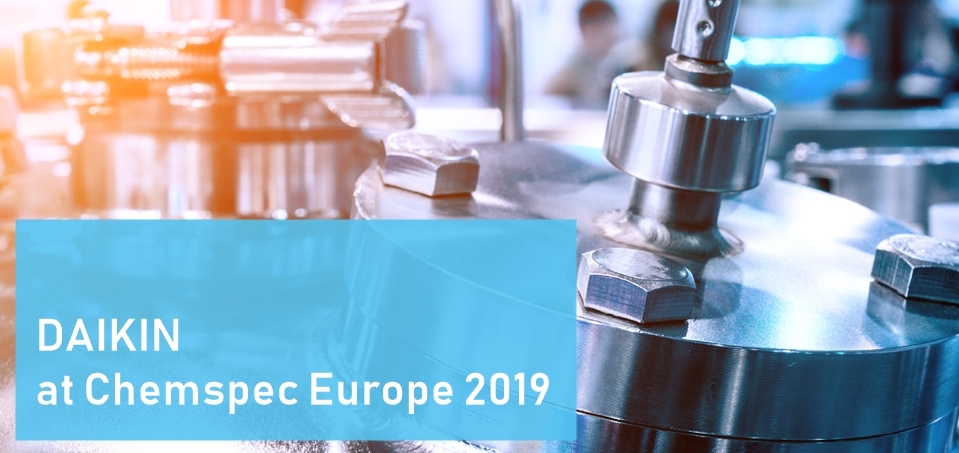 DAIKIN will exhibit at Chemspec Europe 2019
We will be showing custom synthesis using our fluorination technology and building blocks, and characteristic fluorinated intermediates.
Moreover, we will be introducing difluoro compounds that are gathering attention from pharmaceutical and agrochemical field, and fluoroalcohols that are promising as specialty solvents and as raw materials for resin.
Chemspec 2019 will take place in Basel, Switzerland.
Wed, 26/06/2019 to Thu, 27/06/2019
We are looking forward to welcoming you at our booth at Hall 1.0, Stand F258!