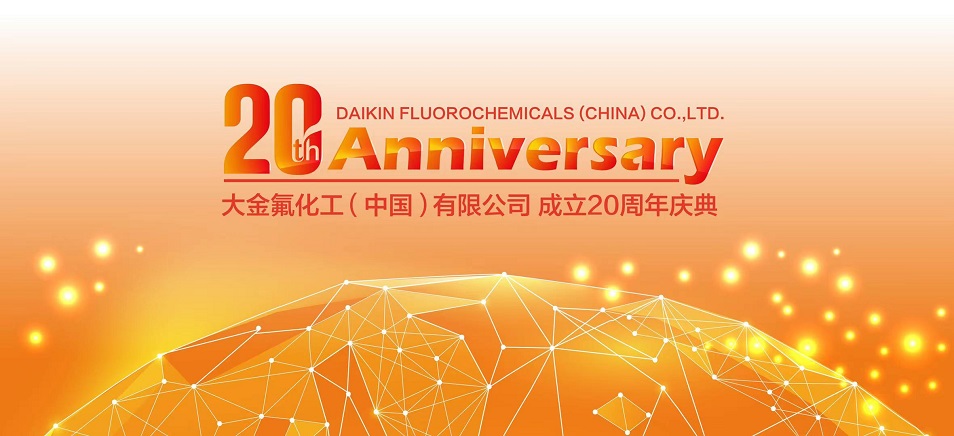 Daikin Fluorochemicals (China) 20th anniversary ceremony
The 20th anniversary ceremony of Daikin Fluorochemical (China) Co., Ltd. (DCC) 's founding was held in Jiangsu City on July 16, 2021.
It was held with a total of 260 guests from government executives, universities, customers, and suppliers.
At the ceremony, they had a video message from Masanori Togawa, Representative Director, President and CEO of Daikin Industries, Ltd., and a greeting from Hideo Kaneko, Chairman of DCC. And then, we received congratulatory speeches from some of the guests.

China Petrochemical Industry Association certified the education and training center of DCC as "the Petrochemical Industry Safety Education Practice Base" at the ceremony, and DCC expressed that they would further contribute to the safety of the chemical industry and the Science Industrial Garden District. In addition, as a part of the contributions to the local community, DCC donated 100,000 RMB of scholarships to local elementary schools, junior high schools, and senior high schools, respectively.

DCC and Daikin group will continue to strengthen our relationships with our customers in China and contribute to the local community through advanced efforts in terms of safety and the environment, aiming for further business development.

Images:DCC 20th anniversary ceremony