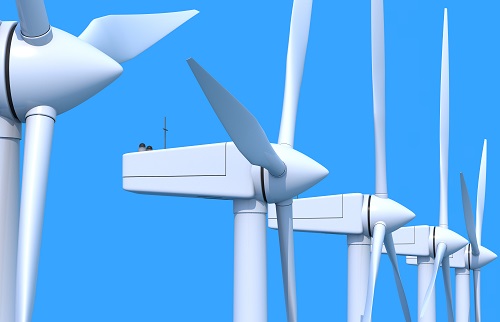 Since wind power generation systems need to continuously operate in harsh environments, such as the ocean and cold regions, fluorochemical products are used for their excellent weather resistance and durability.
Durable coatings for external surfaces
- Anti corrosion
- Weatherability
Use of the Coating Resin Zeffle GK Series improves surface durability against salt damage seen in wind power generation enclosures. Daikin's Zeffle also contributes to easy maintenance and system management.
- Excellent durability
- Lubricity
Daikin's Fluorinated oil, DEMNUM, is a very stable lubricant, both thermally and chemically, and is used for wind power generation systems.