Semiconductor manufacturing processes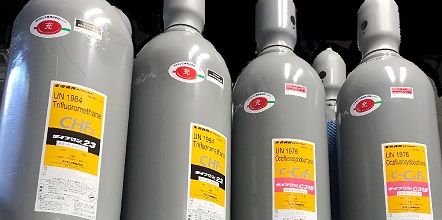 Daikin has a long history of supplying etchants, indispensable for current semiconductor manufacturing processes and future cutting-edge processes. We have a broad portfolio to provide you with the best etchant for your process.
Silicon wafer etching and cleaning
We offer high-purity wet etchants that greatly reduce impurities such as metal ions and particles. Daikin's proprietary surfactant, containing buffered hydrofluoric acid (BHF-U), reduces particle adhesion on silicon wafers and also prevents surface roughness.
Pattern etching of silicon wafers and chamber cleaning for semiconductor manufacturing equipment
- High purity
- High precision (wafer surface processability)
Daikin supplies high purity etching agents for the most advanced processes on a global scale.