DAI-EL Low Temperature Grades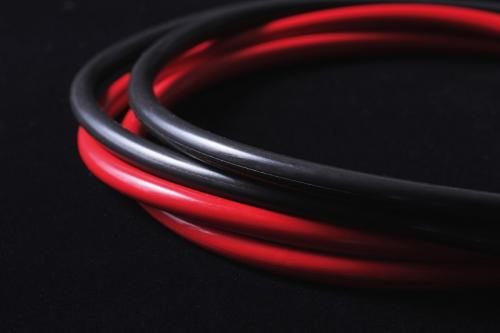 DAI-EL Low Temperature Grades are polymers of vinylidene fluoride, tetrafluoroethylene and perfluoroalkyl vinyl ether.
They have improved low temperature performance, mechanical properties, flex resistance, acid resistance and flex cracking resistance compared with bisphenol cured copolymers.
As with other peroxide cured polymers, some reduction in heat and compression set resistance is seen compared with bisphenol cured polymers.
- Low temperature property (Tg:-30℃)
- Heat resistance (~200℃)
- Oil resistance
- Fuel resistance
- Solvent resistance
- Steam resistance
- Acid resistance
They are particularly suited for o-ring, oil seal and fuel hose. Injection and compression molding, fluid resistant grades are available.
Post curing can be eliminated for these polymers.
GRADES
Fluorine content
(mass%)
Mooney Viscosity
(ML1+10@121℃)
Features
DOWNLOADS
LT-252
66.5
30
Exceptional low temperature flexibility.
Good fluid resistance, acid resistance and mechanical properties.
Suitable for transfer molding and compression molding.
TECHNICAL DATA SHEET
LT-302
64.5
44
Exceptional low temperature flexibility.
Good fluid resistance, acid resistance and mechanical properties.
Suitable for transfer molding and compression molding.
TECHNICAL DATA SHEET
LT-303L
65
14
Exceptional low temperature flexibility.
Good fluid resistance, acid resistance and mechanical properties.
Suitable for injection molding.
TECHNICAL DATA SHEET
LT-304
65
26
Exceptional low temperature flexibility.
Good fluid resistance, acid resistance and mechanical properties.
Suitable for injection molding, transfer molding and compression molding.
TECHNICAL DATA SHEET