DAI-EL Peroxide Curable Copolymers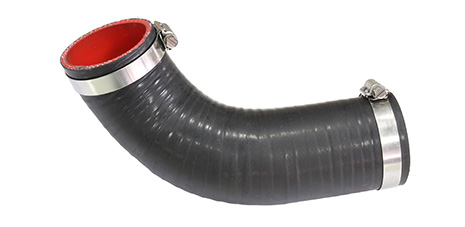 DAI-EL Peroxide Curable Copolymers have 66% fluorine content.
These products have better acid resistance and overall mechanical properties than bisphenol cured copolymers.
However, there is some reduction in heat and compression set resistance for peroxide curable copolymers.
- Heat resistance (~200℃)
- Oil resistance
- Fuel resistance
- Solvent resistance
- Steam resistance
- Acid resistance
- Low temperature property(Tg:-17℃)
They are particularly suited for turbo charger hose, o-ring, oil seal and diaphragm applications in high-heat environments.
Injection and compression molding grades and improved mold flow grades are available.
Post curing can be omitted for these polymers.
GRADES
Fluorine content
(mass%)
Mooney Viscosity
(ML1+10@121℃)
Features
DOWNLOADS

G-8002

66

25

Superior mechanical properties, steam and acid resistance.




Suitable for injection and extrusion molding.

TECHNICAL DATA SHEET

G-8002L

66

15

Superior steam and acid resistance.




Excellent mold flow.

TECHNICAL DATA SHEET
G-801
66
37
Superior mechanical properties, steam and acid resistance.
Suitable for transfer and compression molding.
TECHNICAL DATA SHEET
G-802
66
20
Superior mechanical properties, steam and acid resistance.
Suitable for injection, transfer and extrusion molding.
TECHNICAL DATA SHEET