Measures concerning environment emission of PFAS
Work toward sustainable development goals (SDGs)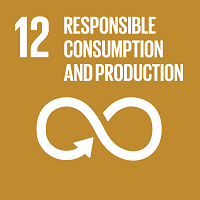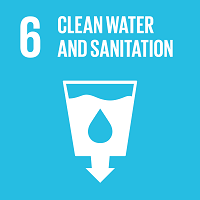 Daikin -- a Responsible Steward for PFAS Emission Reduction and Safe Alternatives
Daikin produces and uses a variety of perfluoroalkyl and polyfluoroalkyl substances, currently referred to as "PFAS." All PFAS that Daikin produces or uses in manufacturing have been reviewed and approved for health and safety by agencies such as the US Environmental Protection Agency (EPA) and the Food & Drug Administration.
Not all PFAS compounds are the same. They can differ markedly from one another in their functional characteristics and their toxicity profiles due to their chemical structure and composition. For example, fluoropolymers are generally inert, stable, non-toxic chemicals. They are basically large molecules that are not bioavailable, not bio accumulative, and not bio transportable. Recognising the essential contributions that PFAS provide to a variety of critical products for the society, and to ensure that they are made safely and environmentally responsibly, Daikin has been an industry leader in:
Ceasing Production and Use of PFOA
In 2006, the EPA asked the eight major PFAS manufacturers to reduce voluntarily PFOA emissions 95% by 2010 using 2000 as the baseline year. Daikin achieved the targeted reduction goal by 2008, two years early. EPA also asked the companies to eliminate voluntarily all PFOA use and emissions by 2015. In the US, Daikin achieved this goal in 2012 (three years early), and by 2015 globally.
Developing Safe Alternatives to PFOA
In order to ensure that the unique properties of fluoro chemistry can be safely used in a wide range of industries that provide health, safety, comfort, security and environmental sustainability, Daikin continues to make substantial investments in R&D and obtaining regulatory approvals for even safer products when applicable.
Minimising PFAS Emissions to water
Daikin invested $100 million to achieve by the end of 2020 an internal goal of 99% of processing aids capture in its process water discharges at its US and EU manufacturing plants.
All Daikin manufacturing facilities are now working towards a new internal target of 99.9% PFAS* capture in process water discharges. When achieved, this goal will eliminate any potential adverse impact of PFAS manufacturing on water bodies and set new benchmarks for responsible PFAS manufacturing across the globe.
Even when we have completed these actions, Daikin recognizes the need for continuous improvement in manufacturing stewardship. Going forward we consider new technologies and practices to help ensure the safe manufacture and use of our products.
*PFAS refer to Per- and Polyfluoroalkyl Substances, which can be individually identified and quantified by analytical methods accepted by legislative and regulatory authorities.