Measures concerning environment emission of PFAS
Work toward sustainable development goals (SDGs)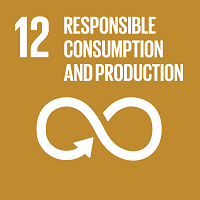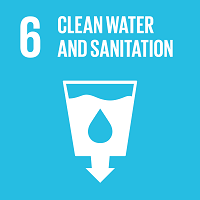 Daikin -- a Responsible Steward for Reducing PFAS Emissions and Developing Sustainable Solutions
What are PFAS
PFAS (Per- and polyfluoroalkyl substances) are a diverse class of thousands of chemistries that enable mission-critical product properties such as heat resistance, weather resistance, chemical resistance, water and oil repellency, lubrication, and electrical insulation. These desirable characteristics result from the very strong bond between carbon and fluorine atoms, which makes PFAS-based materials indispensable for the manufacture of semiconductors, automobile batteries, and countless other products that are essential to modern society and that we use every day.
Cooperation with Government
To enable the manufacture of certain high-performance materials for such essential products, Daikin uses/produces PFAS which have been reviewed/approved by health and safety agencies such as the US Environmental Protection Agency (EPA) and the US Food & Drug Administration (FDA). To obtain necessary permits/approvals, Daikin works closely with many government agencies to meet all applicable laws and regulations. In addition, Daikin's manufacturing sites around the world will continue to engage with regulators to help improve health and environmental issues in ways that go beyond normal compliance.
PFAS Vary and Include Polymers of Low Concern
All PFAS are not the same. Indeed, they often differ markedly from one another since each PFAS has its own unique properties, uses, and environmental profile. Fluoropolymers, which are generally inert, stable, and non-toxic materials. Fluoropolymers are large molecules that are basically not bio-available and not bio-accumulative. Accordingly, the large majority of fluoropolymers meet the Organization for Economic Co-operation and Development's (OECD) criteria for "polymers of low concern" (PLC) (*1).

Developing Sustainable Solutions
There are a few of PFAS that are listed as controlled substances under the Stockholm Convention (PFOS, PFOA, PFHxS). Here, it may be noted that Daikin never used PFOS, stopped using PFOA years ago, and also never used PFHxS.
Regarding PFOA, in 2006 US EPA asked PFAS manufacturers to voluntarily reduce their emissions of PFOA by 95% by 2010 (using 2000 as the baseline year). Daikin achieved the targeted reduction goal by 2008, two years earlier than the deadline. EPA also requested that the companies voluntarily eliminate all PFOA use and related emissions by 2015. Daikin achieved this goal in the US by 2012 (three years earlier than the deadline) and globally by 2015.
To help ensure that the unique, essential, and mission-critical properties of fluoro chemistry can be safely utilized in a wide range of industries that foster health, safety, comfort, security and environmental sustainability, Daikin continues to make substantial investments in R&D and to seek regulatory approval for sustainable solutions which help enhance the safety, environmental, and performance characteristics of Daikin's products.

Minimizing PFAS Emissions
Daikin invested $100 million to capture PFAS in its process water discharges by the end of 2020.
All Daikin manufacturing facilities are now working towards a new internal target of 99.9% PFAS (*2) capture in process water discharges. Once achieved, this ambitious goal will help minimize the potential impacts of PFAS manufacturing and set a new benchmark for responsible PFAS-related manufacturing across the globe.
Continuous Improvement
Beyond achieving this significant emission reduction goal, Daikin is committed to continuously improving its manufacturing and enhancing its environmental stewardship. This commitment includes considering new technologies and practices to help ensure the safe manufacture and use of our products.
1) We are committed to exploring ways to upgrade the fluorinated emulsifiers that are currently used to more sustainable technologies.
2) We are committed to exploring ways to not use fluorinated emulsifiers in new production facilities to be built starting in 2023.
Remark
(*1) polymers of low concern" (PLC) : https://www.oecd.org/env/ehs/oecddefinitionofpolymer.htm
(*2): PFAS refer to Per- and Polyfluoroalkyl Substances, which can be individually identified and quantified by analytical methods accepted by legislative and regulatory authorities.