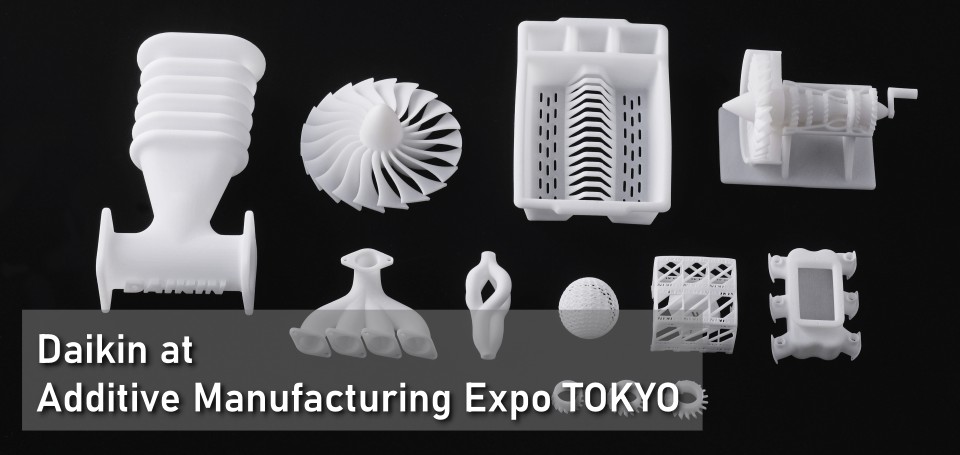 Daikin

will exhibit at Additive Manufacturing Expo
Daikin will be exhibiting at Additive Manufacturing Expo from 21st June through 23rd June 2023.
We will be introducing our fluoropolymer PFA powder for additive manufacturing(Powder Bed Fusion)(under development).
We are looking forward to welcoming you at our booth!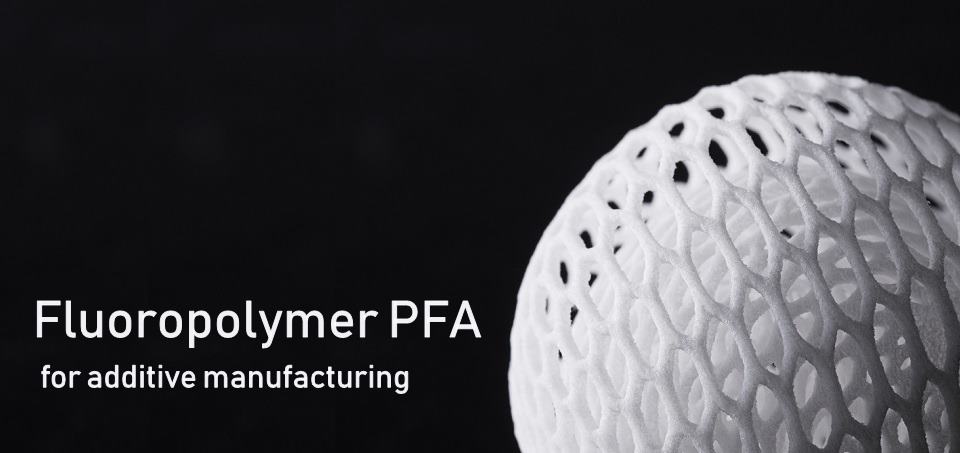 Fluoropolymer PFA
for powder bed fusion
(under development)
Since high-performance materials for additive manufacturing have been developed, Daikin is developing powders for the powder bed fusion method, one of the additive manufacturing method, using fluoropolymers, a type of super engineering plastics, as raw materials. This article presents PFA powder, suitable for this method, and the physical properties of molds.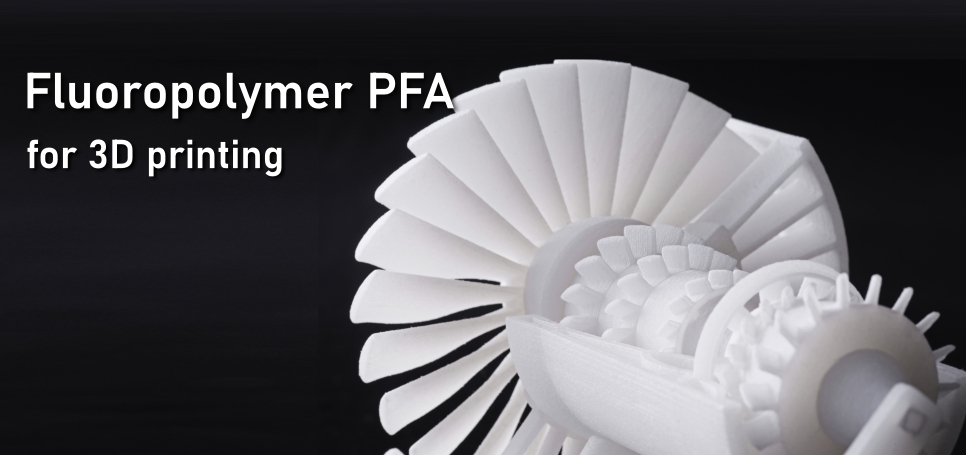 The new opportunity of additive manufacturing with fluoropolymer PFA
Daikin has developed a fluoropolymer PFA which is suitable for additive manufacturing, powder bed fusion method (PBF method). The fluoropolymer PFA, which is excellent in chemical and heat resistance and weatherability, is expected to be developed into semiconductors, medical applications, etc.