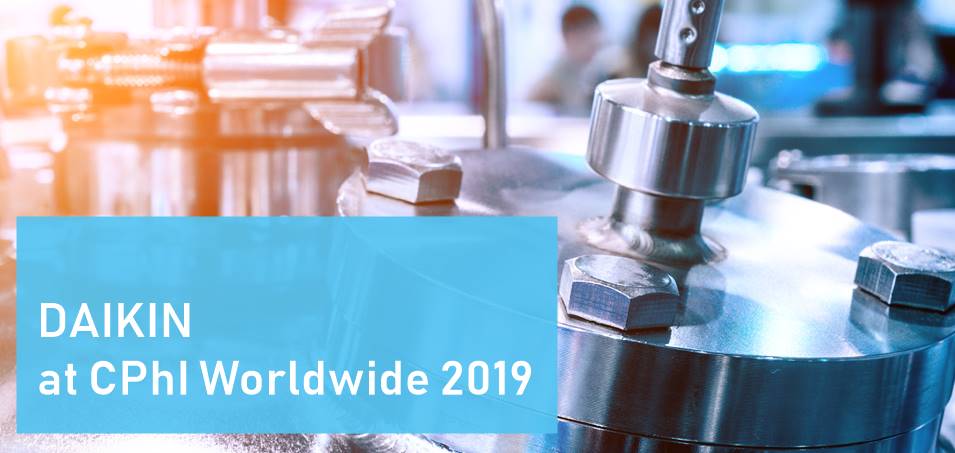 DAIKIN will exhibit at CPhI Worldwide 2019 in Germany
We will be introducing 'Micro Flow reaction technology' and 'New fluorination technology' that are gathering attention from pharmaceutical and agrochemical field.
Also, we will be showing custom synthesis using our fluorination technology and building blocks, and characteristic fluorinated intermediates.
CPhI Worldwide 2019 will take place in Frankfurt, Germany.
Tue, 05/11/2019 to Thu, 7/11/2019
We are looking forward to welcoming you at our stand 80P21.