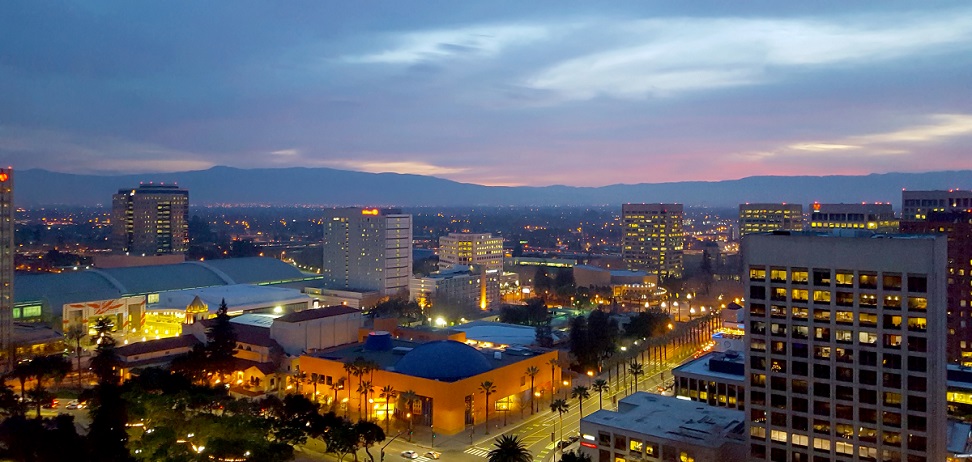 Daikin America, Inc.
New Business Development Manager

Introduction of San Jose Office
Daikin's Silicon Valley coating applications lab:
Providing rapid response to emerging tech needs
In a world of advanced technologies and constant innovation, only offering specialty materials is not enough to provide customers the tools they need to win. Providing elite technical support is key to successful business relationships and solving technical challenges.
Daikin prioritizes being accessible to the clients, and to bring the best possible technical assistance. DAIKIN's global presence includes an open innovation facility in the heart of Silicon Valley.
Kiyomi Tachihara, New Business Development Manager at Daikin America, Inc., shared the role of the applications laboratory in San Jose, California.
How does being close to start-ups and technology companies in the Silicon Valley helps you become more efficient in supporting their projects?
The laboratory in San Jose helps us respond quickly to the local technology demand. It allows direct communication with engineers and designers, rapid initial technology assessment, and enhanced proof of
concept (POC) support in the case of new developments. Today, our customers can gain a deeper understanding of Daikin technologies. They have the ability to make quick product performance and feasibility checks in our facility in San Jose.
Daikin's San Jose office is well equipped with advanced processing equipment types such as a PVD coater, a dispenser & spray coater, as well as spin coating, dip coating, UV curing and other advanced equipment.
This state-of-the-art facility aims to meet and surpass the highest quality standards. Our goal at the San Jose office is to help our clients quickly meet application requirements by jointly solving manufacturing and performance challenges. The laboratory implements reliable coating processes (raw material quality, surface preparation) based on final product performance targets.
The San Jose office is also well equipped with testing equipment such as:
- Steel wool tester
- Eraser tester
- Taber abrasion tester
- Contact angle tester
- Friction tester
- Haze meter
- Gloss meter
With this testing equipment, our Daikin engineers and technicians evaluate not only the performance and composition of paint and coating layers, but they can also manipulate the structure to meet customer performance requirements. The Daikin team is committed to meeting our clients' requirements, starting with product development and providing testing and technical service, to ensure total customer satisfaction.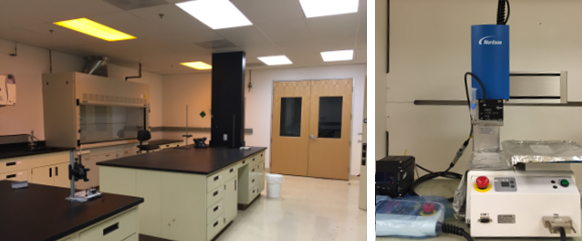 How does the Daikin laboratory manage upstream technology developments?
To support upstream technology development, we provides high-level technical support for start-ups and technology companies in Silicon Valley. Using Daikin's advanced concepts, our engineers engage our clients with rapid POC for their coating technology development. We are committed to supporting early-stage development of new and innovative projects in a wide range of industries.
The San Jose office is well equipped to evaluate samples and make prototypes. We can also provide seamless mass-production scale up by coordinating with Daikin's regional base laboratories. Our corporate R&D in Japan team provides rapid material development for next-generation customer needs.
Daikin materials are used in a variety of applications ranging from mobility to electronics. Which applications can benefit from the San Jose laboratory expertise?
At the San Jose office, our focus is on developing advanced technologies to support our clients in any field where advanced coating solutions are needed. However, the focused applications include:
- Electronics
- Mobility solution: Automotive and 5G applications
- Semiconductors and data center
Electronics: With instant data and big data advancing rapidly, computers and other electronic devices are shifting to higher frequencies. This represents an additional challenge in specifying the right materials. Daikin supports electronic device producers with a full portfolio of polymers utilizing different electrical properties, as well as sharing our broad expertise in electronic design.
Mobility solutions: Automotive and 5G applications. The array of material solutions and developments for future mobility challenges is virtually endless at Daikin, from biofouling coatings to new alloys for light weight parts. Daikin is a leading partner in the automotive and mobility industries.
Semiconductors and data center: The growing use of cloud computing and storage, big data interactions and instant data have had an unprecedented impact on the manufacture and design of semiconductors. These technologies challenge Moore's Law and invite semiconductor device producers to consider new development paths to stay on track with their forward-looking performance goals. With proprietary technologies, Daikin provides solutions to the semiconductor industry to support their performance road map, allowing them to continue to meet the development expectations set by Moore.
Daikin America, Inc. San Jose office
Address: 2184 Bering Drive, San Jose, CA
Capabilities: Wet chemistry lab | Testing equipment and expertise | Coating equipment and expertise
Applications: Electronics | Mobility solution | Semiconductor | Data center