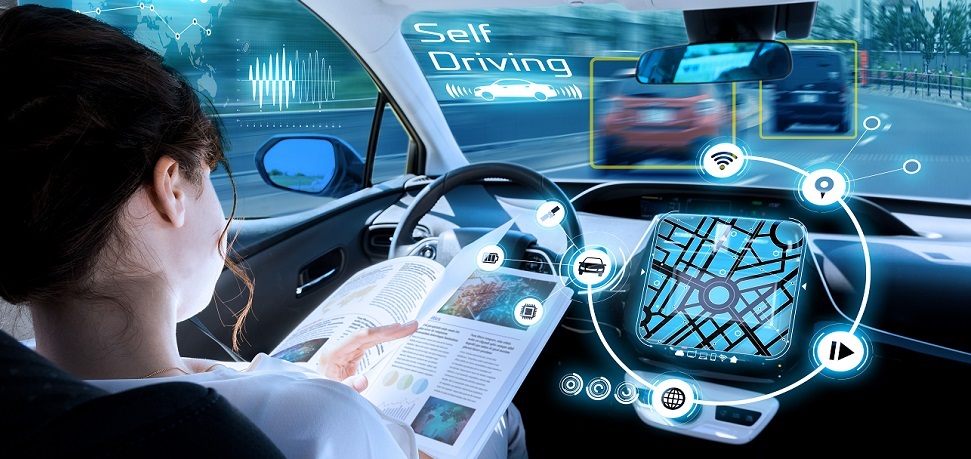 The 4 mobility trends requiring new materials
Robust electric and autonomous platforms will be the measure of success for car manufacturers in the future. From a materials standpoint, the accelerated path to electrification demands automotive engineers and suppliers review the way they establish specifications. Coming from complex, multi-material moving parts in internal combustion engine (ICE) powertrains, the industry is moving towards simplified electrical powertrains with fewer parts.
A recent study conducted by Deloitte examines major industry transformations and their impact on material selection. From battery range to interiors, the challenges for today's automotive engineer are more integrated and interdisciplinary than before.
Daikin Chemicals, a foremost raw material supplier, is continually supporting the shift from ICE to EV, and offers OEMs and Tiers the most innovative materials and interdisciplinary technical support. We are helping market leaders solve their challenges with Daikin solutions.
In every discussion regarding the future of automotive, there is no doubt disruption is already here, and the most agile, innovative companies will take the lead. No matter the forecast, timeline, or population, the future is more electrified vehicles, both with and without autonomy.
The expectation for consumers and designers for future mobility are clear and offer new paradigms:
This same expectation applies to materials – fewer high heat plastics and rubbers; more easy-to-replace/service commodities. Additionally, there is a new need for high-end, lightweight polymers and battery materials.
The study anticipates "4 future states" of mobility based on two criteria:
- vehicle ownership
- vehicle control
These four states are likely to co-exist for the long term. The prevalence of Electrified Vehicles for the coming years is a certainty, and it impacts the following four areas in terms of materials, according to Deloitte.
Finding an innovation facilitator
Daikin Chemicals has worked alongside OEMs for many years and anticipated this transformation. Daikin's agility stems from its comprehensive portfolio of solutions for the mobility industry:
#1 - Lightweight materials
Vehicle weight reduction has been a major concern of material and automotive suppliers for the past 30 years. However, there are fundamental challenges with the change from ICE to EV. Previous challenges were fuel efficiency and emissions reduction; the new challenge is longer drive ranges required of the battery. Autonomous vehicles will also impact specifications for material and design.
Both the interior and exterior of vehicles will also undergo major design changes.

In a fleet, external coatings will become more functional rather than aesthetic. The longer use-life and higher stress on vehicles requirements demand more durable anticorrosion and easy-to-clean properties.

Safety concerns lead to the concept of "see and be seen". "See" implies sensors and camera systems that continue optimal performance despite bad weather, soiling, or pollution. To "be seen", vehicles need to be reflective across a broad range of wavelengths and in difficult weather conditions, such as snow or heavy rain.

The interior of vehicles is also evolving. Usage may drive fleet operators to renew interior trims regularly, necessitating designs and parts that are both easily replaceable and wear-resistant. Both business and leisure users are already requesting various types of haptic surfaces for electronic screens. There is an increased need for surfaces which reduce dirt, fingerprints, and contamination.
In this field, Daikin has several innovative surface modification options:
- OPTOOL: an anti-fingerprint and easy to clean transparent coating, ideal for screens and sensors
- OPTOACE: an ultrathin waterproof and abrasion resistant film for increased performance of electronics
- ZEFFLE: an ultra-weatherable and easy to clean coating and additive for outdoor use
- UNIDYNE: water and oil repellent solution for textiles and non-wovens
The most significant challenges in electrification are the battery material and the need for increased range. Current battery innovations have made important steps forward which will continue, mainly due to electrodes, gaskets, separators and electrolytes.

To aid those advances, Daikin has several solutions which increase battery performance and processing:
- Cathode binder based on a new polymer which enables high electrode density limits the cracking phenomenon, and resolves gel issues in processing.
- Gasket material with resistance beyond 260°C, water vapor protection and the highest sealing performance in the industry.
#4 - Improving the user experience
The driving experience is shifting from a comfort and safety focus to an "in-transit experience" where connectivity and entertainment make the difference. OLED, flexible materials, haptic surfaces and antimicrobials are amongst the ongoing investigations that will positively contribute to this experience.

Again, Daikin Chemicals' surface modification solutions offer haptic coatings with high kinetic coefficients of friction, allowing for easier touchscreen usage. Additionally, the inherent repellent properties of the solutions contribute to the reduction of surface contamination, as a lower quantity of fluid adheres to the surface when compared to standard coatings.

Designers may also rely upon the new tactile experience provided by a material such as DAI-EL, which offers an unexpected and light feel while being resistant to human fluids, UV etc.
Established in 2015, Daikin Technology and Innovation Center in Osaka is a pillar of innovation. This impressive center gathers 700 engineers with varied areas of expertise, allowing for collaboration. San Jose office was established in 2017 to strengthen research around IoT and AI, and Daikin Automotive Innovation Center in Detroit was opened in 2017 to enhance automotive partnerships.

Daikin's Goal - Assist automotive engineers with their new challenges, relying upon the company's vast interdisciplinary knowledge.
The array of solutions and ongoing development for the future mobility challenges is endless at Daikin chemicals. From biofouling coatings to new alloys for lighter weight parts, this global company is excited to be a leading partner in the automotive and mobility industries.
Interested in more information about Daikin solution for mobility?
Sources:
https://www.forbes.com/sites/danielnewman/2017/06/27/why-the-as-a-service-model-works-so-well-for-digital-transformation/#67da39536490 - cnn.com: countries-banning-diesel-gas-cars - www.thestreet.com: will-alibaba-be-the-next-big-player-in-autonomous-driving-14568693 - thedrive.com: wait-who-even-asked-for-self-driving-cars-in-the-first-place - thedrive.com: market-research-study-predicts-eight-million-semi-autonomous-vehicles-will-ship-in-2025 - CapGemini.com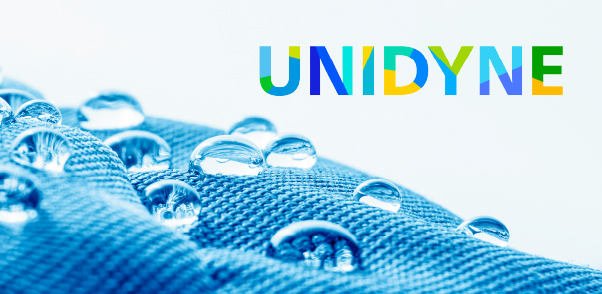 UNIDYNE water and oil repellents impart excellent water and oil repellency as well as stain release.